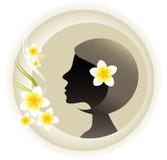 The bath or shower debate rumbles on. Most working people aim to start the day with one or another these days. Aromatherapy can help maintain a healthy balance of the the skin flora and natural body odour as well as a pleasing scent. The aromatherapy bath is an essential beauty treatment.
Historically a "top and tail" with soap, a flannel and bowl of warm water sufficed for a healthy start to the day but the standard now in the average family home is more elaborate. Bath or shower is part of our ritual and a very pleasant, fresh way to start the day. Considerations like water usage or bathroom space may play a part but lets put those aside and concentrate on personal care.
A walk in shower can easily harbour and promote the activities of those pesky funghi in those hard to reach places. Usually the first toenail to go yellow, an indication of troubles ahead, is the little toe or big toe. A bath by contrast is much easier to keep antiseptic. So the aromatherapy bath has its place.
My personal preference is for the aromatherapy bath. With a little personal organisation a bath is no more time consuming than a shower nor is it necessary to fill the bath to the brim as you might for the weekend relaxing soak. A water level to cover the hips is fine. My style is to add a squirt of Badedas. Then for particular aromatherapy effect a drop of essential oil. I find a little essential oil goes a very long way. There are some 20 drops to a ml and so a 10ml bottle of your favourite essential oil or blend of essential oils is good for 200 baths.
The citrus oils and peppermint though stimulating are best avoided in the bath as they can irritate the skin. As part of a blend however the citrus have their place. To start with lets consider something more herbaceous. All mothers know a drop of lavender oil at baby's bathtime in the sink can transform bathtime in the sink from an alien and upsetting experience into an eagerly anticipated delight.
One of the reasons aromatherapy works is the ability to stir pleasant sensory memory associations and feelings. Below is a pan shot of lavender against mountains. Very beautiful. Very relaxing even without the aroma of the lavender and the hum of honey bees competing with the farmer to harvest the crop.
Not all lavenders are the same. Their aromas vary according to the environment in which they are grown. Bulgarian lavender has a sweet smell, French grown lavender a stronger smell. Medicinal lavender has very little aroma. The lavenders hail from the Lamiaceae plant family of flowering plants which also gives us the commonly used essential oils of Basil, Clary Sage, Hyssop, Sweet Marjoram, Melissa, Patchouli, Sage.
Venturing out from lavender it is as well to know your essential oils. The professional aromatherapist with their box of 48 commonly used essential oils and further 48 professionally used oils has plenty of choice.
Reference
Battaglia, Complete Guide
Caddy, Essential oils in Colour